Early Coding Concepts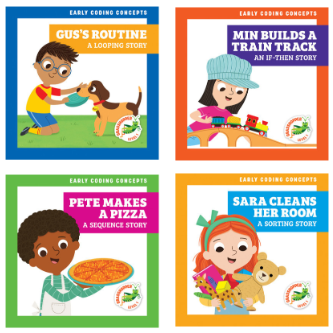 In Early Coding Concepts, beginning readers will follow along as characters take part in everyday activities that introduce the programming concepts of sorting, sequences, looping, and conditionals.
Publisher: Jump!, Inc.
Publication Date: January 2023
Lexile: 220-330
Guided Reading Level: D
Features: Glossary of key words, Index, and Table of contents
 
Math Adventure Series - Level 2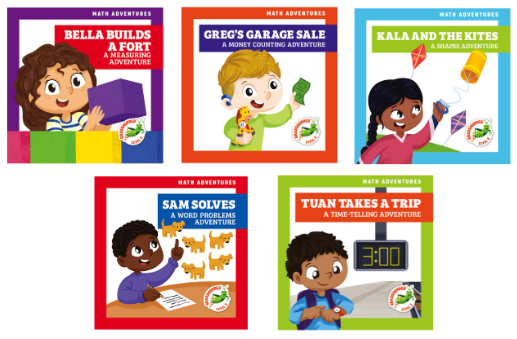 Math Adventures introduces beginning readers to early math concepts with familiar themes, bright illustrations, and visual equations. With a focus on math curriculum standards, sight words, tightly controlled vocabulary, repetitive text patterns and sounds, and vibrant illustrations to match the storylines, children will learn key math concepts and develop reading skills.
Publisher: Jump!, Inc.,
Publication Date: August 2022
Guided Reading Level: D-H
Features: Glossary of key words, Index, and Table of contents